Date: Completion 2020 (estimate)
Stage: RIBA Stage E (D&B form of contract TBC)
Value: £19m apx
Co-ordinated RIBA Stage E pre-novation architectural services for Oldham Coliseum Theatre in the role of Lead Designer. Liaison with contractor, client (PM) and wider design team; the architectural-production team were based at practice HQ in the Netherlands.
Schematic Entrance Floor plan (Illustrating connections to wider Cultural Quarter)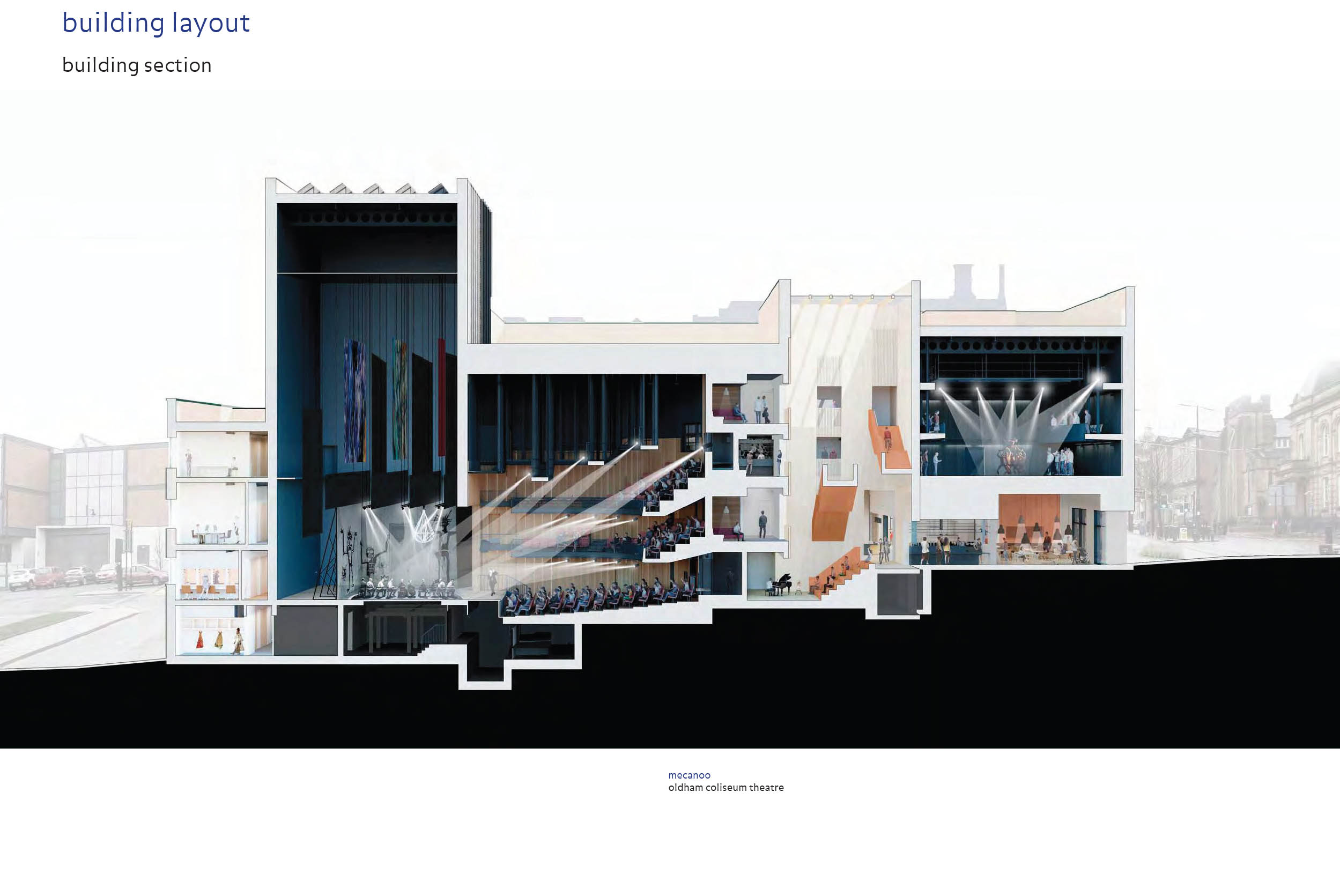 Drawings below comprise indicative samples of drawings coordinated with wider design team for RIBA Stage E, in preparation for tender and novated architectural services.
General Arrangement drawing - Long Sections AA & BB
General Arrangements drawing - Main Entrance Floor Plan (Lower circle)